First Signs of Roof Damage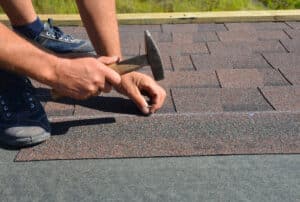 Don't let a little problem turn into a big problem.  At the first signs of roof damage, contact Southern Expert Roofing for a free quote. Your roof is meant to last. Here are a few signs of a damaged roof:
Stains on the ceiling could indicate a leaking roof.
Damaged shingles should be replaced before they turn into a leak. Repairing a damaged shingle is a fairly simple process and can save you in the long run if you take care of it right away.
Mold where the roof and exterior wall meet or on the exterior wall may also indicate trouble.  As with other damaging growths, mold is caused by moisture deposits but it can be dangerous to your health.
Step flashing runs along the wall that intersects the roof.  It is meant to help channel rain over the shingles but if it begins to rust or come loose, water can run behind it and get into the house.
These are only a few of the first signs of roof damage that you can look out for.  Our Southern Expert Roofing company is equipped to handle problems of all sizes when it comes to roofing.  Don't let something small turn into something big!  Call us today at 770-775-9374 if you see any signs of trouble with your roof!